An eco-friendly shopping alternative
As people grow increasingly concerned with their individual impacts on the environment, secondhand resale shopping has skyrocketed in popularity as a more sustainable shopping alternative.
Extending the life of
used

items

Since 1988, Winmark has been proud to be a leader of this movement by shaping and growing some of the most beloved brands in resale shopping long before it was a trend.
1.6 Billion+
items
recycled

since 2010*
YEAR
169
million items recycled per year
DAY
457
thousand items recycled per day
SECOND
5
Items recycled per second
Resale shopping offers people a tangible way to reduce waste and take part in a more sustainable lifestyle. It's an easy, accessible way to upcycle no-longer-used items that can find their way into new homes without placing demand on clothing manufacturers.
Why sustainability is so important
Reduce Water Consumption
Approximately 2,000 gallons are needed to make the materials for just one pair of shoes.
Limit greenhouse gas emissions
Fashion is the second-highest polluting industry in the world and contributes 8% of the world's greenhouse gas emissions.
Minimize excessive waste
Every year, Americans alone send about 21 billion pounds of textile waste to landfills.
A better way to reduce waste
Winmark franchises offer customers a better way to keep their clothes, sporting goods and music equipment out of the landfills and in use for a fuller, longer product lifespan. High-quality secondhand shops such as Winmark's franchises give consumers an easier way to buy and sell used goods within their local communities without placing demands on wasteful textile production. In turn, this means less water and energy consumption, giving consumers a powerful way to help cut down on pollution and greenhouse gas emissions.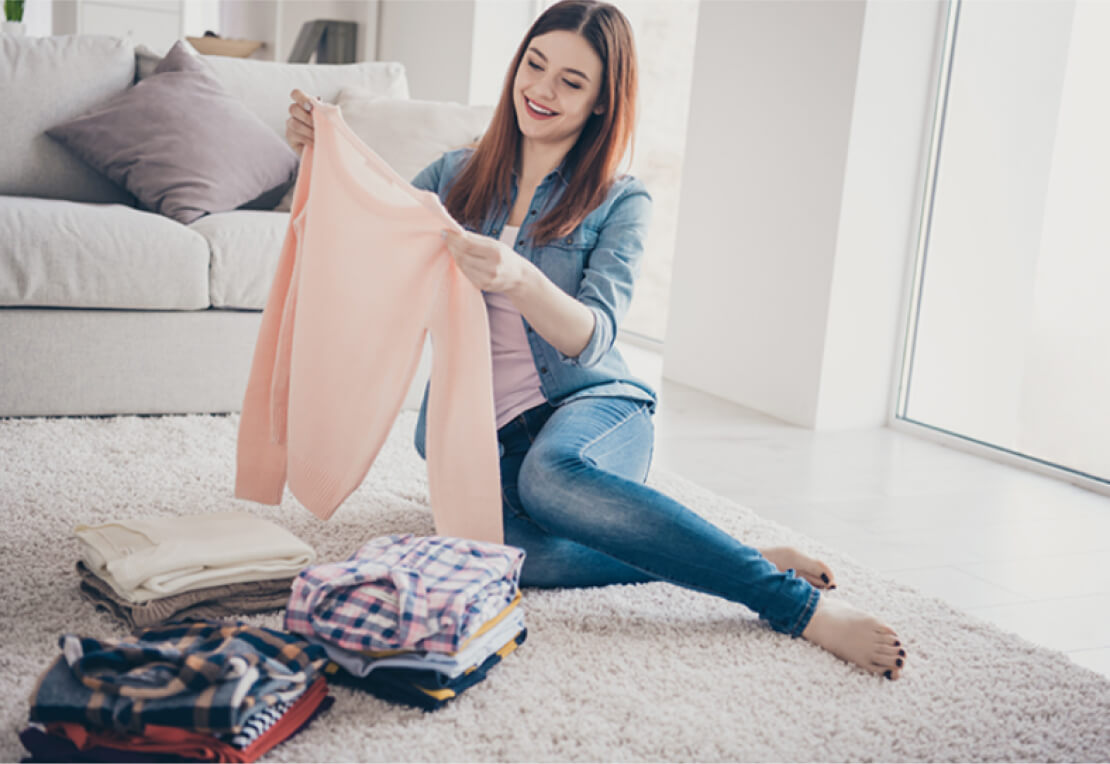 Join our movement
You can fill the needs of your own community by working with Winmark to provide a trusted resale retail shopping experience that encourages the recycling of clothing, toys, baby equipment, sporting goods and musical equipment. Join us in our movement to reduce waste and make the planet a better place to live.
Learn More
Our Brands
A franchise opportunity from Winmark is the start of a transformative journey. The premier name in resale retail in North America, our proven track record and best in class franchise models lead to thriving partnerships with franchisees. Our entrepreneurs desire to run their own resale store, communities want to support small businesses and everyone seeks to leave our planet better for generations to come.
With Winmark, business franchising is fully supported and not just a transaction — it is the start of a business relationship. 
Start Your Journey
Franchise Development
Take the next step in your entrepreneurial journey. With Winmark, you can expect a high level of support at every stage of the process. Let us get started!
Discover Our Brands