0,000,000,000
items
recycled

since 2010*
Changing the world
For more than 30 years, Winmark has been at the forefront of the sustainability movement by guiding entrepreneurs interested in opening one of our retail resale brands: Plato's Closet®, Once Upon A Child®, Play It Again Sports®, Music Go Round® or Style Encore®. We have made resale retail our business by selecting franchise partners that believe in the model of buying and selling locally sourced, quality used products that bring value to their communities.
Learn how we're making an impact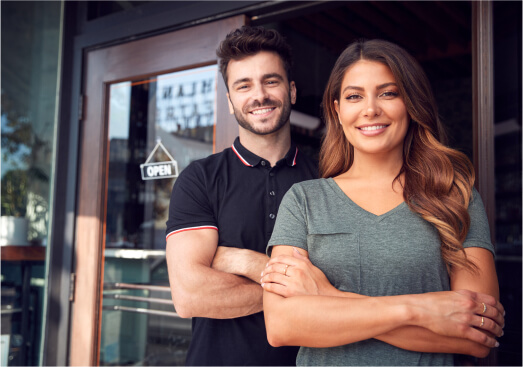 Franchising
Industry-Leading Brands
Locally sourced, high-value, quality used products. From sports equipment and baby clothes, to toys and baby equipment to in-style fashion and music gear, each franchise offers to buy and sell gently used items, so you can run a successful business all while supporting the needs of your local community.
Learn More
Sustainability
Join the growing movement to reduce waste with Winmark – the Resale Company.
Long before resale shopping became a popular trend, Winmark was part of the circular economy, dedicated to minimizing waste by giving communities an easy way to buy and sell clothing, toys, baby gear, sporting equipment and musical instruments. Give your own community a trusted name in resale shopping with a Winmark brand, and play an important part in the effort to reduce waste in your community.
Learn More
E-Commerce
Your Resale Business, Now Online
Winmark offers multi-channel sales strategies for each of our brands. Franchisees are able to elevate their business opportunities by utilizing social selling and proprietary e-commerce platforms that make products more accessible and purchasing more convenient. With our multi-channel approach and e-commerce capabilities, our brands reach more customers, connect with individual communities and market resale products through an easy-to-use e-commerce platform that helps drive more revenue and grows brand awareness.
Start Your Journey
Franchise Development
Take the next step in your entrepreneurial journey. With Winmark, you can expect a high level of support at every stage of the process. Let us get started!
Learn More