Industry-Leading Brands
We have carefully selected franchise opportunities that align with what people really want: locally sourced, high-value, easy-to-find, quality used products. From sports equipment and baby clothes, toys and equipment to in-style fashion and music gear, each franchise buys and sells gently used items from their customers, so you can run a successful business all while supporting the needs of your local community.
How We Ensure Your Success
Beside you every step of the way, your franchising team at Winmark goes to great lengths to ensure you are supported and ready to embark on your new journey. When franchising with Winmark, you can rest assured you will be equipped with all the right tools needed to build long-term success.
Business Plan Guidance
Site Selection Assistance
Industry Specific Training
Store Design and Layout
Inventory Management
Proprietary Computer Systems
Professional Marketing Materials
Resale businesses are always in demand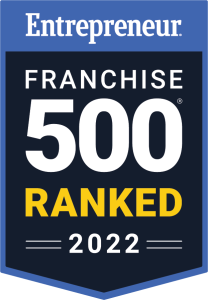 For budget-minded consumers, young families, bargain hunters and shopping enthusiasts, the resale industry provides the value they seek and the cash they want for their gently used items. Entrepreneur Magazine has ranked Plato's Closet #1 in its category in the publication's Franchise 500 – a list that the brand has been included on for over a decade! The time is now to turn your passion into your business with ownership in one of our award-winning franchises.
Start Your Journey
Franchise Development
Have you ever wondered how to start your own business? We will help you reach your small business ownership dreams by working alongside you during the journey of opening a resale franchise. Our award-winning brands are proven investments in the resale industry.
Discover Our Brands
---
*The number of items recycled since 2010 is based upon cumulative historic sales information from Winmark's franchised stores from the beginning of 2010. For purposes of count incrementation, the average daily sales rates are distributed evenly through the day and based on the Company's estimates derived from historical data. Actual items recycled may vary.